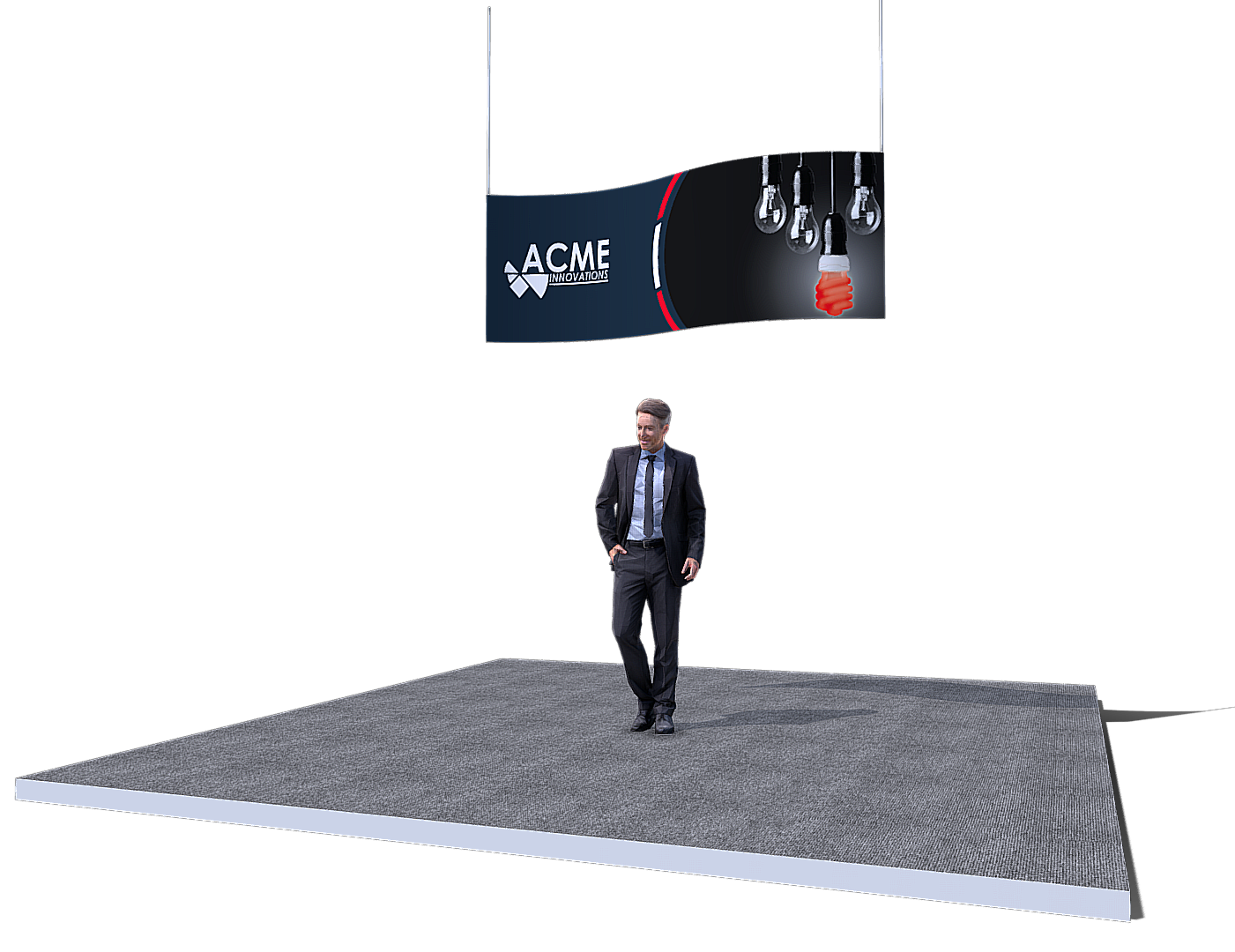 The S-Curve
List Price: $2,704.00
Our Price: $2,126.99
Product Description
All AGS tension fabric hanging structures are made in the USA and are of the utmost quality and durability. Formulate combines state-of-the-art zipper pillowcase dye-sublimated stretch fabric coverings with advanced, lightweight aluminum structures to provide unique design, functionality, and style. The excellence of the Formulate line of hanging structures is simply unmatched!
(8'w x 3'h unit rate shown w/graphics)
Dye-Sub fabric graphic (double-sided shown)
Advanced aluminum structure
Adjustable roto-molded expandable display case
Additional carry bag with heavy-duty shipping and storage box(es)
3 Year warranty against defects
CLICK BELOW TO SEE DISPLAY IN 3D
Save Time & Money Renting From Us
Don't get stuck paying hidden fees charged by display houses!
Enjoy these benefits when you rent from us, the show's Official Service Contractor :
50% Off Booth Design ($300-$700)
Material Handling 50% Off ($375-$600)
Install & Dismantle 35% Off ($500-$700)
Shipping 50% off ($300-$450)
SAVE UP TO $2500 ON YOUR RENTAL DISPLAY
Call Nicole or Omar at 407.999.9853 or email exhibits@ags-expo.com for more information.
Get Quote