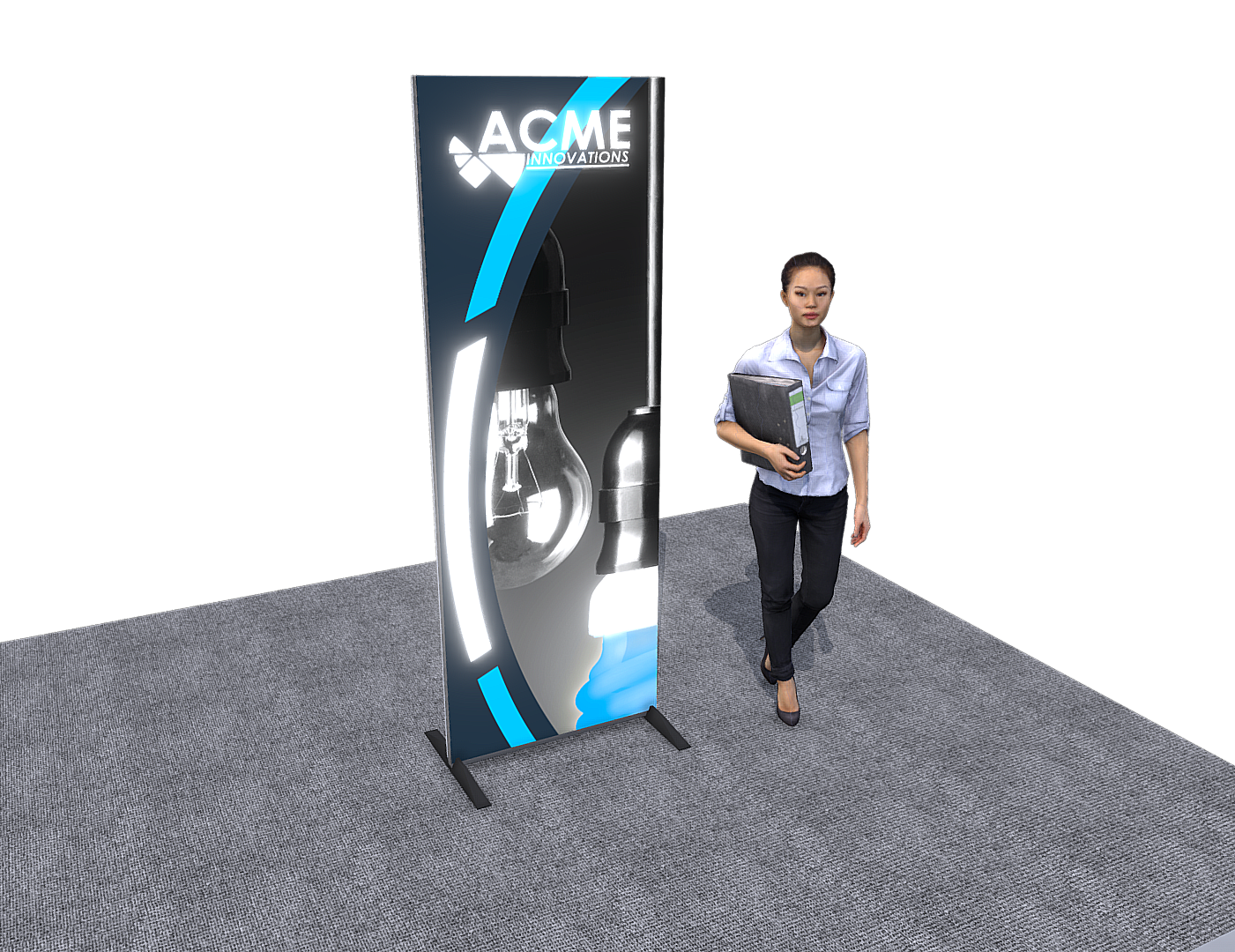 Light Box
Product Description
This fabric light box features a durable 100mm extruded aluminum frame, push-fit backlit fabric graphics, LED edge lighting, and measures at 48.11″W x 94.74″H. Single– and double-sided graphic options are available. The LED lights come adhered to the frame, making set-up as simple as assembling the frame, applying the push-fit graphics, and plugging in the electrical cord! This Light Box is ideal for use in retail, event, corporate and trade show environments as an illuminated static messaging solution.
"100mm (4″") aluminum extrusion frames
Push-fit backlit fabric graphics and LED edge lighting
48.11"w x 94.74"h x 19.69"d
Comes in an OCH case
CLICK BELOW TO SEE DISPLAY IN 3D
Save Time & Money Renting From Us
Don't get stuck paying hidden fees charged by display houses!
Enjoy these benefits when you rent from us, the show's Official Service Contractor :
50% Off Booth Design ($300-$700)
Material Handling 50% Off ($375-$600)
Install & Dismantle 35% Off ($500-$700)
Shipping 50% off ($300-$450)
SAVE UP TO $2500 ON YOUR RENTAL DISPLAY
Call Nicole or Omar at 407.999.9853 or email exhibits@ags-expo.com for more information.
Get Quote