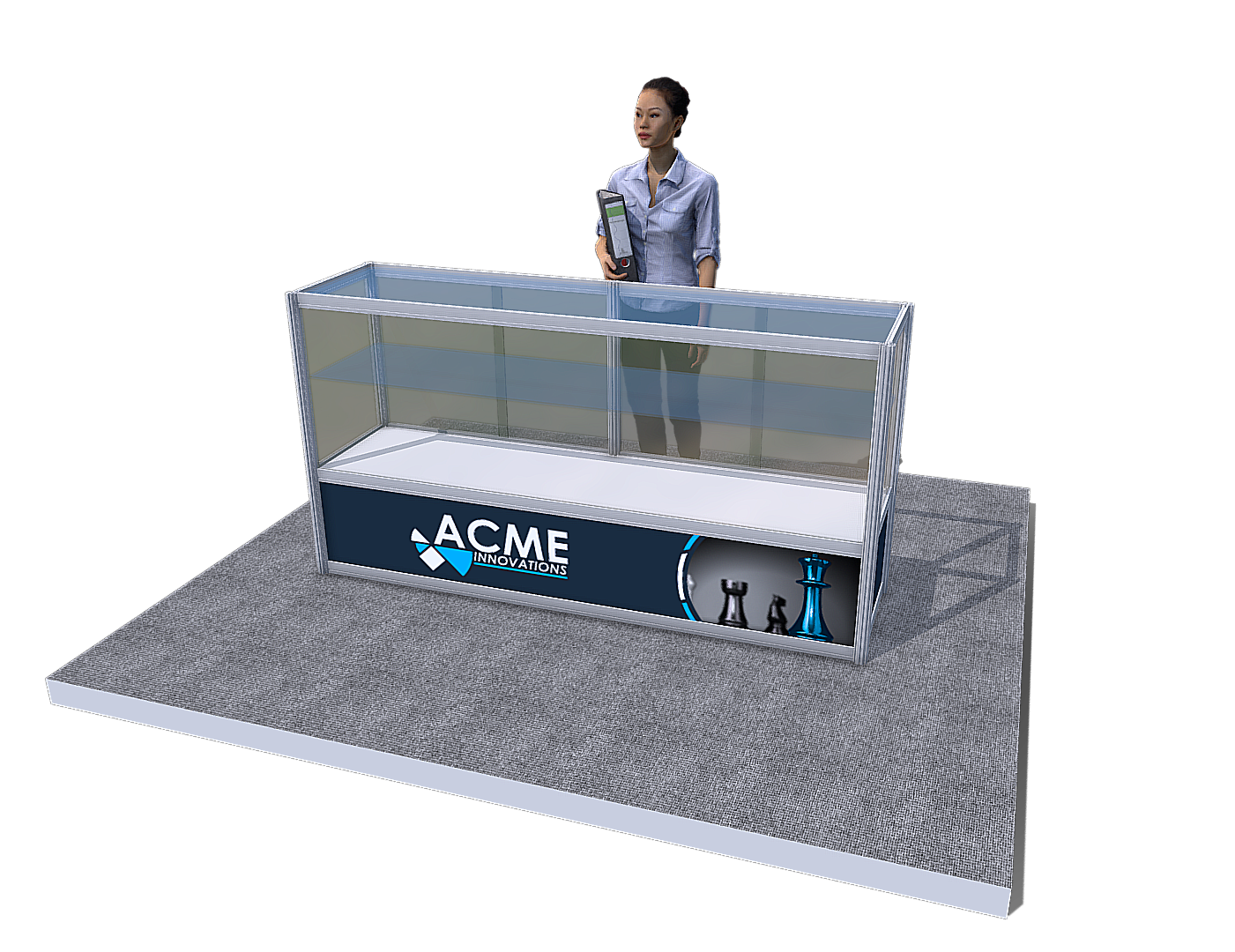 Display Case 001
Product Description
Sleek lines and minimal silver metal alloy outlines this perfectly minimal designed product display. Comes with LED backlighting and a glass front and top panel, start a better conversation over your products as they shine. Glass shelves maximize the lighting within, while lockable sliding doors protect your products on the floor.
CLICK BELOW TO SEE DISPLAY IN 3D
Save Time & Money Renting From Us
Don't get stuck paying hidden fees charged by display houses!
Enjoy these benefits when you rent from us, the show's Official Service Contractor :
50% Off Booth Design ($300-$700)
Material Handling 50% Off ($375-$600)
Install & Dismantle 35% Off ($500-$700)
Shipping 50% off ($300-$450)
SAVE UP TO $2500 ON YOUR RENTAL DISPLAY
Call Nicole or Omar at 407.999.9853 or email exhibits@ags-expo.com for more information.
Get Quote