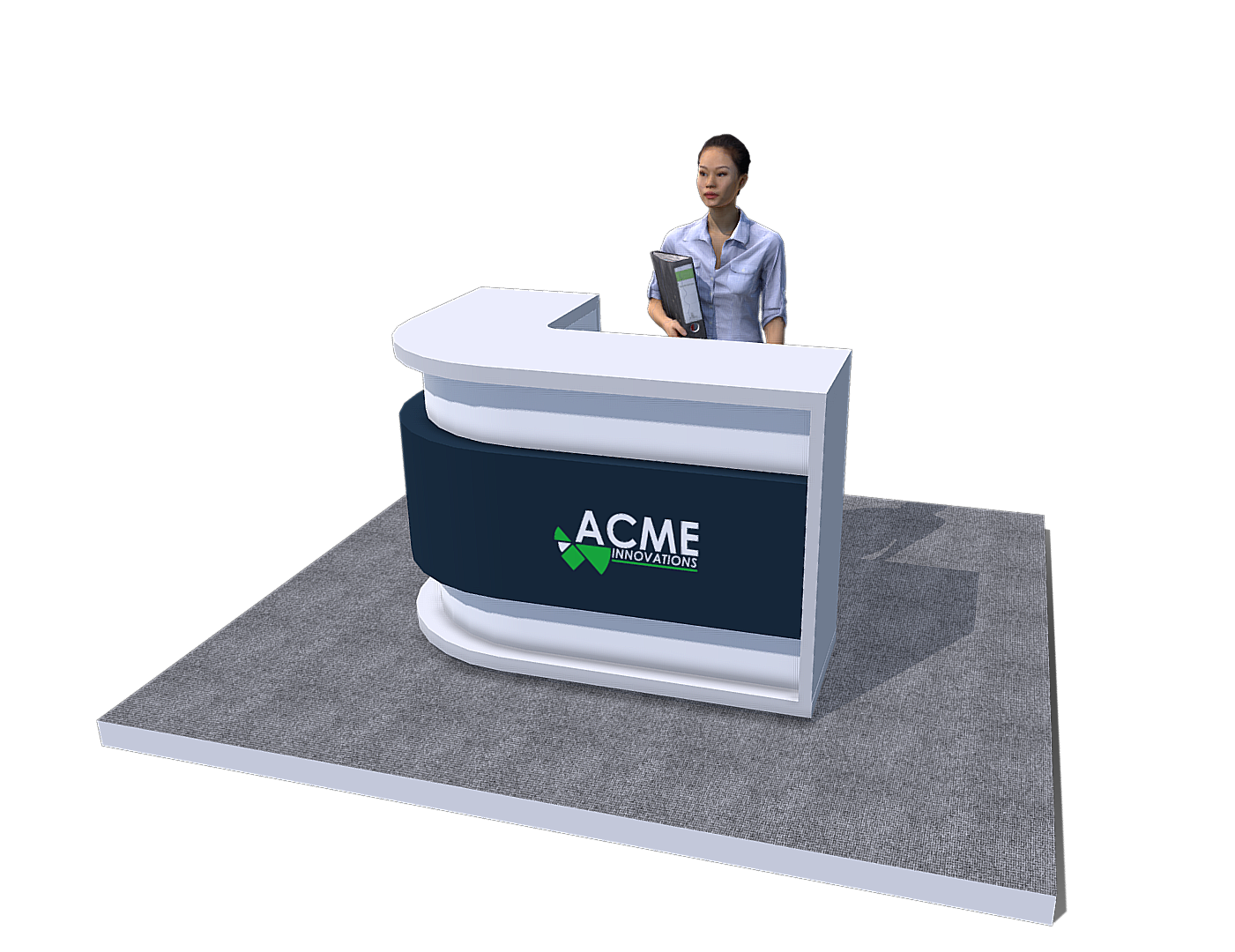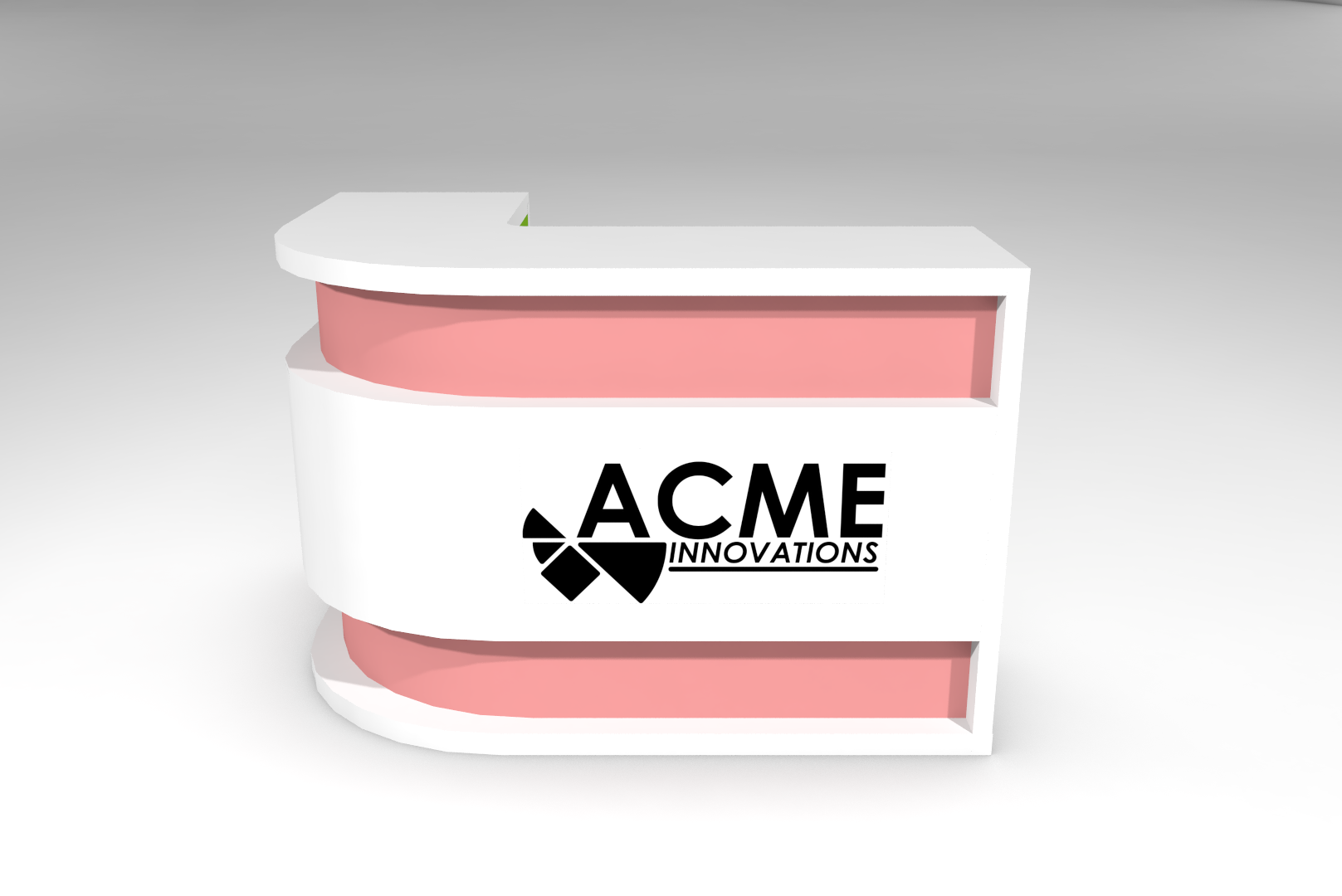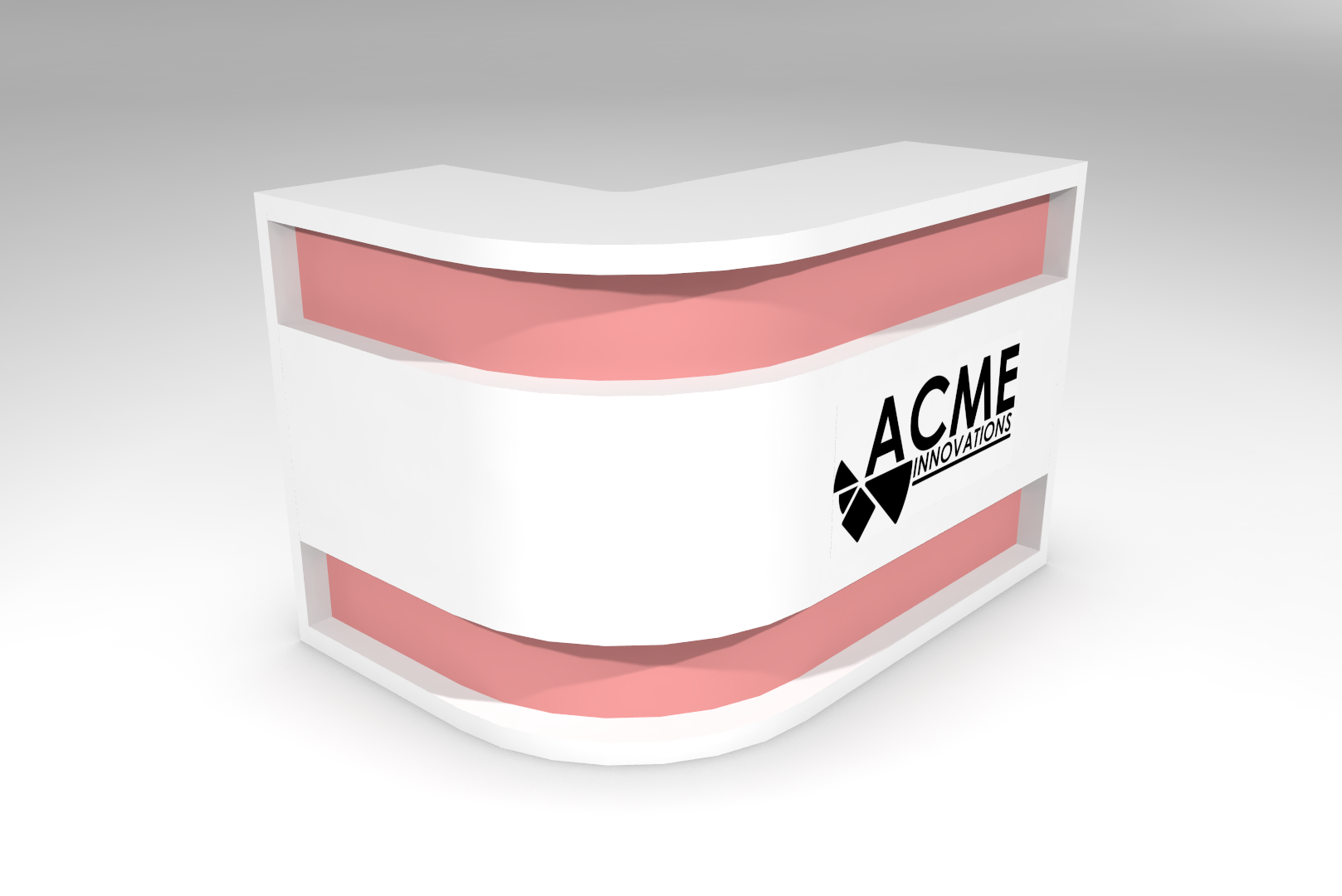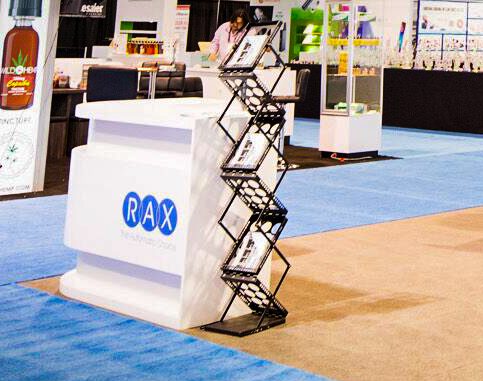 Counter 5
Product Description
Adding a counter to your exhibit space is one of the most effective ways to communicate your company's unique brand and message. The Counter 5 is part a full-range of counter options within your budget.
Frame Size:
60"wide x 40″ high x 40"deep
Description:
White L Counter with Rounded Corner. Back-lit front panel lockable doors
We also we provide a range of custom furnishings to help transform your space into a comfortable selling environment. Consider soft seating, powered seating & tables, accent chairs & tables, bar stools and more. Click here to see what we've done for other exhibitors.
CLICK BELOW TO SEE DISPLAY IN 3D
Call Nicole or Omar at 407.999.9853 or email exhibits@ags-expo.com more information.
Get Quote