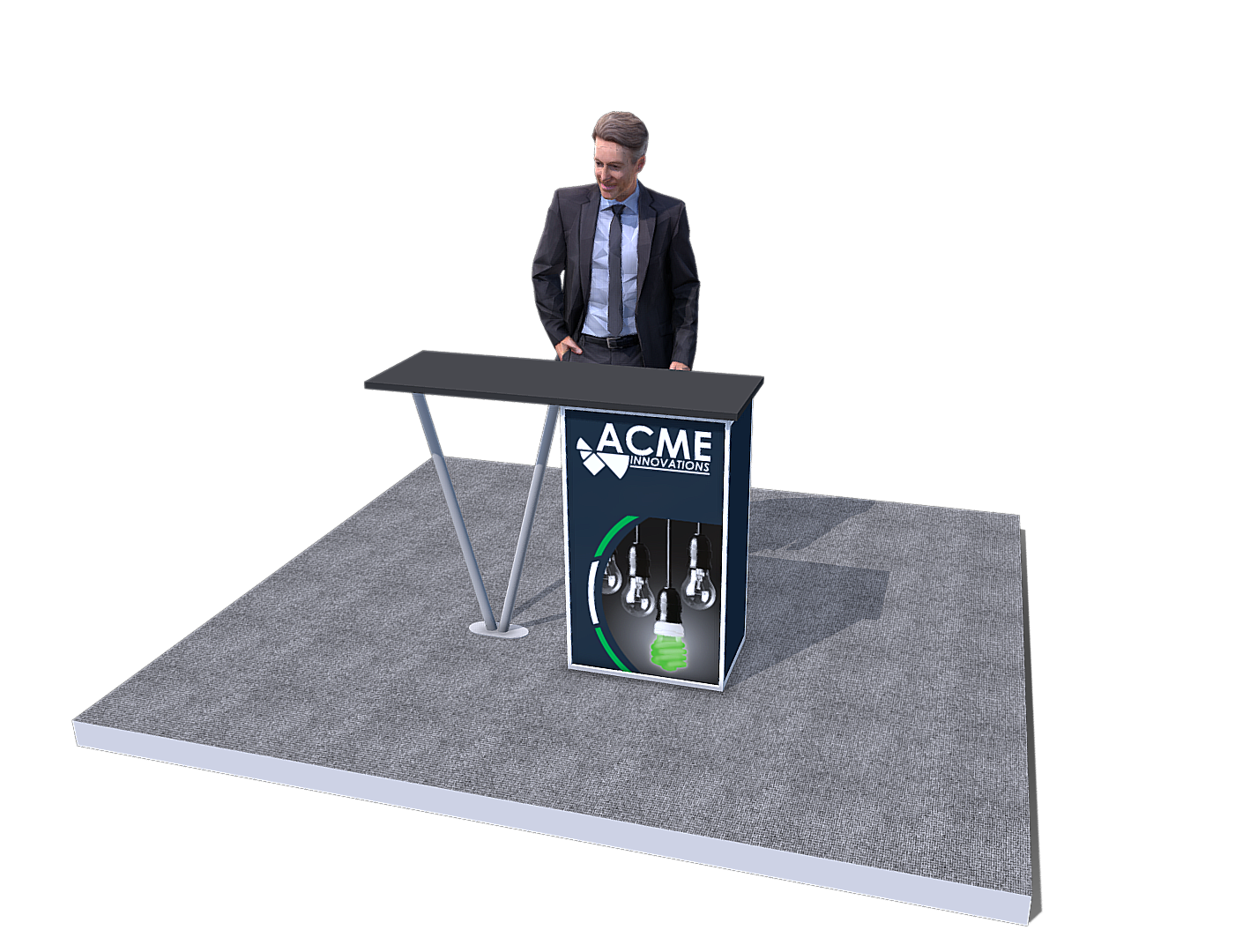 Counter 3
Product Description
Adding a counter to your exhibit space is one of the most effective ways to communicate your company's unique brand and message. Select from a full-range of counter options within your budget:
Frame Size:
45.9"wide x 39.2"high x 21"deep
Graphic Options:
White laminate cabinet with fabric graphic
We also we provide a range of custom furnishings to help transform your space into a comfortable selling environment. Consider soft seating, powered seating & tables, accent chairs & tables, bar stools and more. Click here to see what we've done for other exhibitors.
CLICK BELOW TO SEE DISPLAY IN 3D
Save Time & Money Renting From Us
Don't get stuck paying hidden fees charged by display houses!
Enjoy these benefits when you rent from us, the show's Official Service Contractor :
50% Off Booth Design ($300-$700)
Material Handling 50% Off ($375-$600)
Install & Dismantle 35% Off ($500-$700)
Shipping 50% off ($300-$450)
SAVE UP TO $2500 ON YOUR RENTAL DISPLAY
Call Nicole or Omar at 407.999.9853 or email exhibits@ags-expo.com for more information.
Get Quote