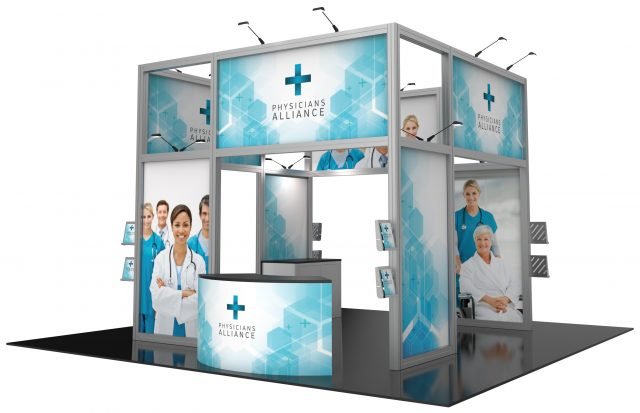 ';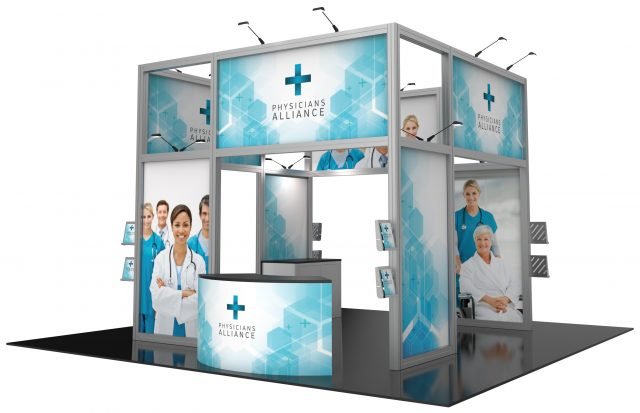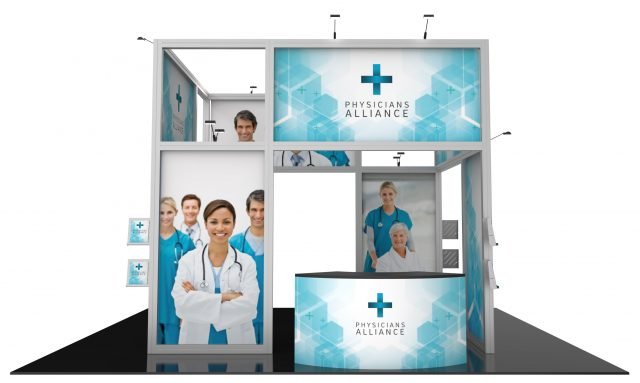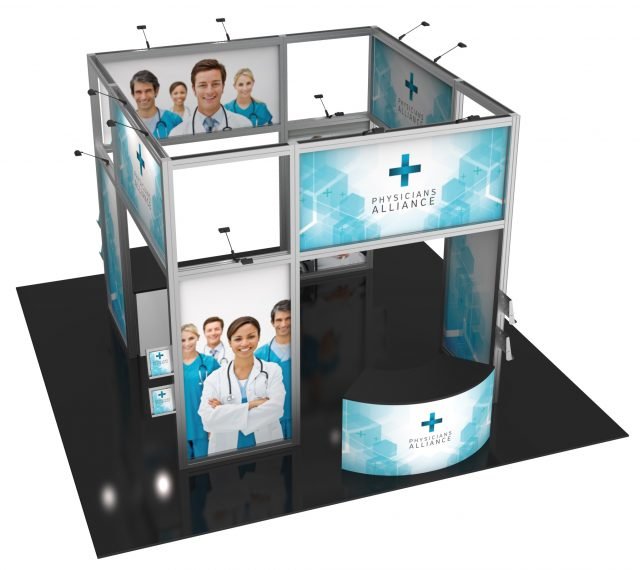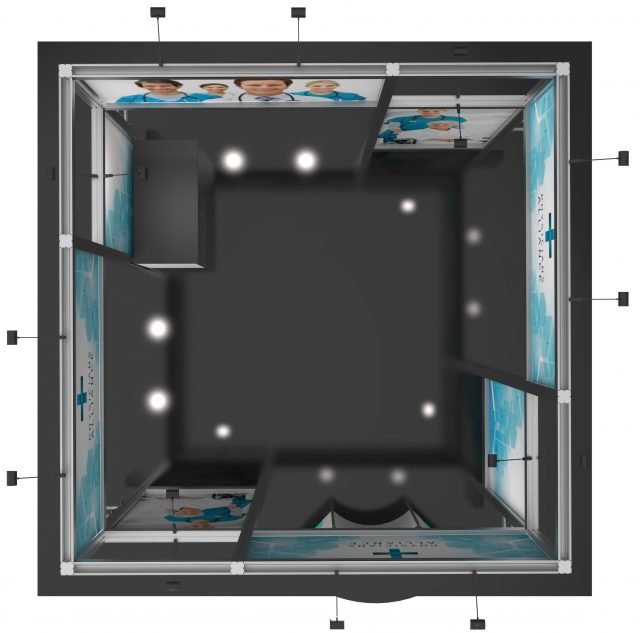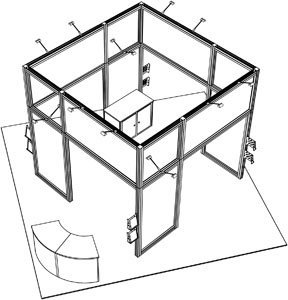 ELITE 11 (20'x20′)
Product Description
The Elite 11 is an 11′ 10″ tall square shaped structure which combines sleek aluminum hardware with double sided push-fit fabric graphics to inform visitors of your brand and messaging.
One interior counter is included and front reception counter is optional.
Features, Accessories and Graphic Options Include:
Base structure features 4 double-sided graphics 47.25″W x 86.6″H and top structure features 4 double-sided fabric header graphics 94.5″W x 43″H
16 x Lumina 200 LED floodlights
8 x Literature holders
Panel counter 48″W x 36″H x 24″D
Standard carpet, 16 oz.
Accessory Options Include:
Reception counter with accessible storage and locking door
Call Nicole or Omar at 407.999.9853 or email exhibits@ags-expo.com for more information.
Get Quote